We are looking forward to an exciting new year in Kindergarten! Kindergarten will be challenging this year with new information being presented daily. It is very important that your child learns and reviews our sight words daily. The sight words that we will introduce weekly will be an important part of your child learning to read.
Kindergarteners will be assessed four times throughout the year with DRA. Students are expected to read a DRA Level 2 by the end of the year. This will take teamwork between the teacher, student, and parents. There are several tips you can use at home to help better prepare your child to read. A few ideas are reading bedtime stories, playing board games, finding sight words in books, letting your child help make a grocery list, reading daily, and checking out books from the local library. Comprehension of the text is also very important when learning to read. You can have your child do a picture walk before reading, model and encourage tracking print while reading, ask questions while reading, such as, what do you think happens next and what does this story remind you of. A student that reads 20 minutes each day equals 3600 minutes a school year and reads approximately 1,800,000 words.
Homework will be sent home daily in your child's red folder. It is critical that homework is completed daily and returned in the red folder. Homework gives the students a chance to practice and learn the skills taught in class at home in their own environment. Behavior sheets will be sent home daily in the red folders. Parents need to sign the behavior sheet daily and return the sheet in the red folder. The red folders will be the main communication between teachers and parents.
Proactively working together will help ensure a successful year in Kindergarten!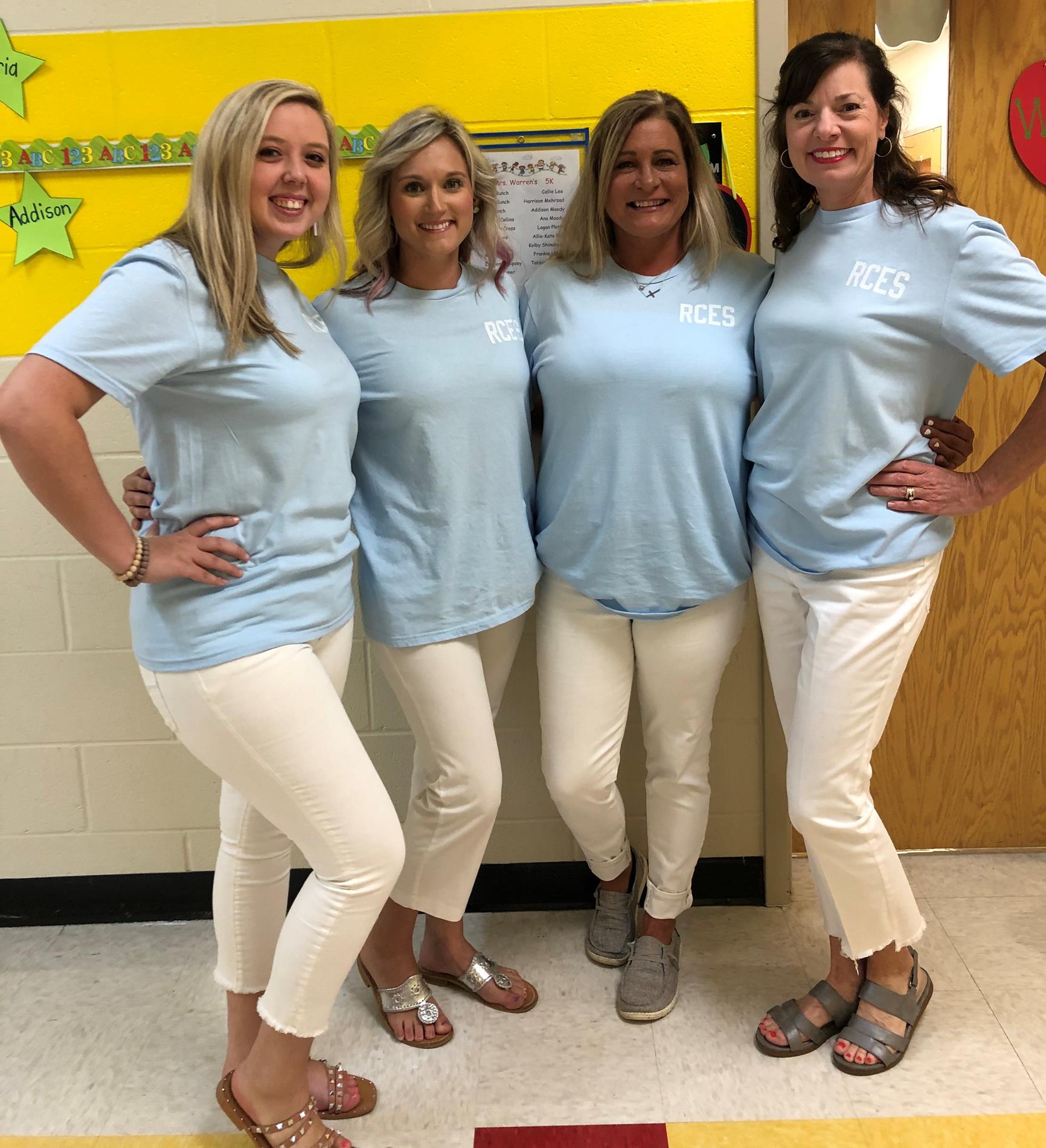 Kindergarten Teachers
Allyson Kuck, Morgan Huffstetler, Heather Pulaski, and Lynda Warren